Facebook and EdgeRank for Insurance Agencies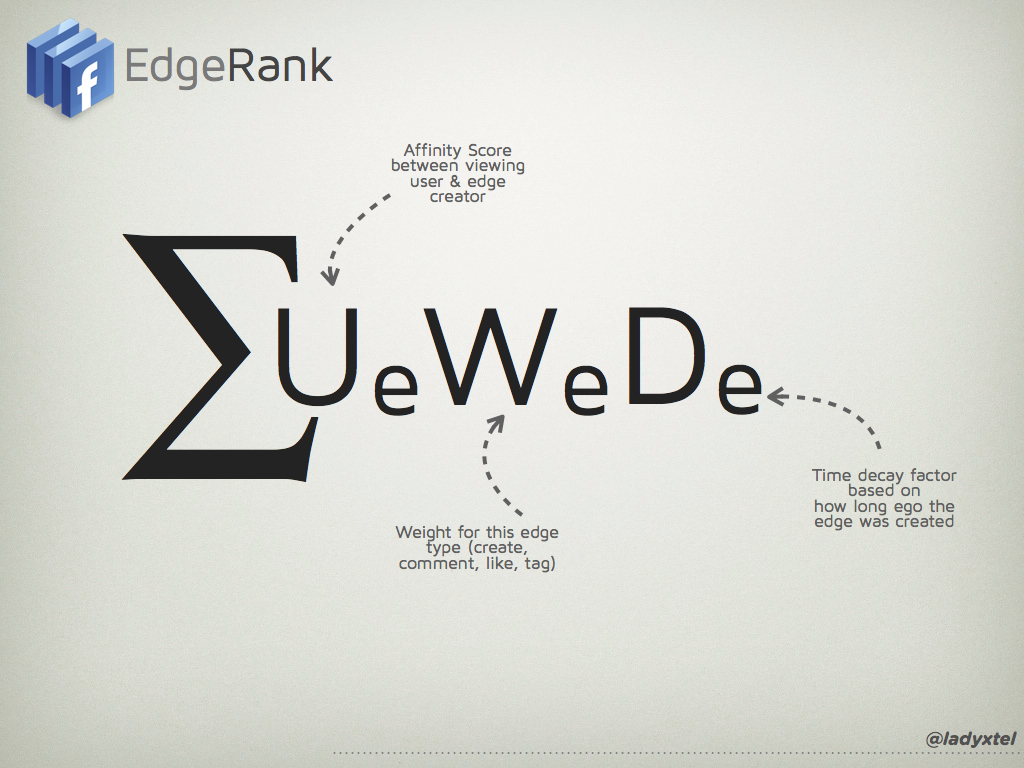 Did you know that according to Facebook, only 16% of business page fans actually see a company's posts on their news feeds?
For insurance agencies this begs the question of whether or not it is even worth the time and effort it takes to create, post, and monitor new content?
Facebook has known for quite some time that it would be overwhelming to include every post from every friend on your Facebook page.   So they developed an algorithm called EdgeRank to determine which posts are worth showing on news feeds and which ones will never see the light of day.
So for your agency's posts to show up on more news feeds you need to rank higher on EdgeRank.  This is even more difficult now as Facebook has just released sponsored posts.   These are posts companies pay for to ensure they will show up on news feeds.
1. Affinity.  Affinity is defined by Facebook as an individual fan's relationship to your insurance agency's page.  Affinity is based upon how your fans engage with your posts by liking, sharing, or commenting on a post.
2. Weight.  Weight is a value based upon the amount and type of engagement your fans have with your posts.  While likes and clicks will help you move up in the rankings, sharing and commenting by your fans on posts have a much higher weight and increase the likelihood of future posts showing up fans' news feeds.
3.  Decay.  Decay relates to the timeliness of your post.   Fans who are on Facebook immediately after you post are more likely to see it, whereas fans who don't check their Facebook news feed until hours or even days later are unlikely to see your post as newer ones will have populated the news feed.
How can your insurance agency rank higher on EdgeRank?
To show up on more fans news feeds and to rank higher on EdgeRank, here are a few of the tips and tricks we use for insurance agencies:
1. Post Photos.  We are very visual creatures by nature so it shouldn't be any surprise that photos and videos drive more engagement than just links or text-only posts.   We recommend trying to infuse humor into in some way because that has generated far more responses for us than anything else.
Here's a post we did for an agency that received a large number of like and even some comments: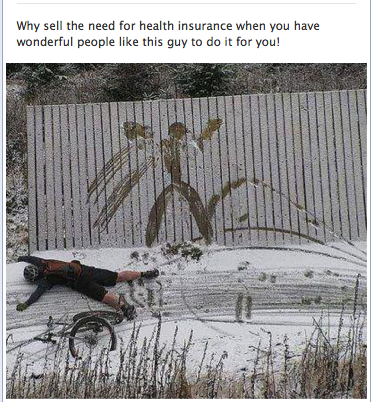 2. Ask For Likes.  We know likes and comments drive engagement, but very few companies actually ask for fans to like their posts.  According to an Momentus Media study, they found that asking fans for a like actually increased engagement by 216%!
3. Sponsor Contests.   One of the best tools an insurance agency can use to drive engagement on their Facebook page is to do promotional contests. The more creative you are with your contests the more engagement and fans you will gain.  We were actually able to help one agency go from 27 fans to over 1,700 in less than a week with a creative promotional contest.
With these tips you will definitely drive engagement, increase page likes, move to the top of fans news feeds, and, most importantly, write new business.